ISTANBUL EXPO CENTER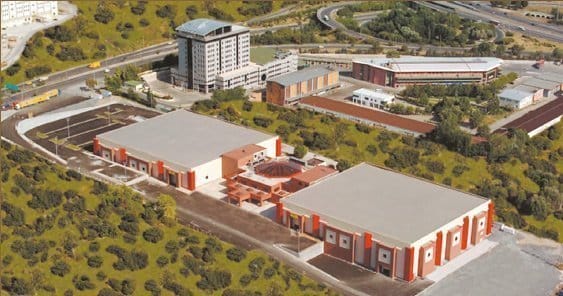 Located in Yesilkoy, Istanbul Exhibition Center is such "a concept building" with its 100.000 sqm gross area. The center is the most modernist center with its excellent Infra-structure in Turkiye.
Being in the heart of İstanbul, the center is only 300 meters to Yesilkoy Airport to offer the most easy transfers to international visitors also.
For the visitors coming from city center, metro and bus ring services are available.
FACILITIES:
3 Exhibition Halls ( totally 30.000 sqm )
Parking Area (both outdoor and indoor cap. 1000 vehicles, free of charge)
3 Meeting/Seminar Rooms ( total cap. 450 persons )
1 VIP Salon
1 Press Room
1 Multi Purpose Room ( cap. 20 persons )
Address: Yesilkoy Mah. Ataturk Cad. No: 5/5, Bakırkoy, 34149
Istanbul, TURKEY